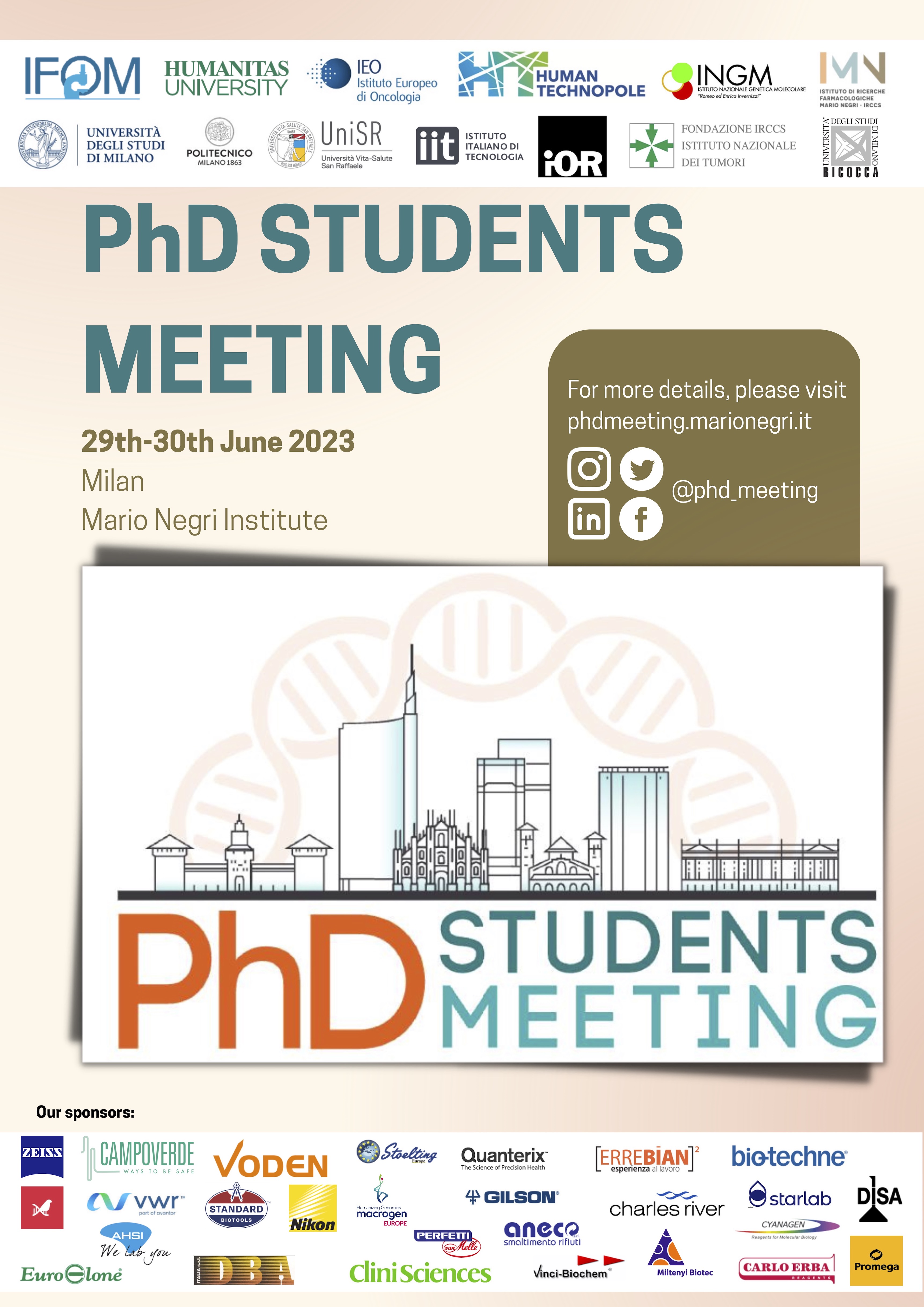 Milan area PhD students Meeting
This year, the event will take place on Thursday, June 29th, and Friday, June 30th.
A unique opportunity to network with peers of the Milan area and find future possible collaborators and friend in a relaxed and warming atmosphere.
Participating Institutes are:
Mario Negri Institute for Pharmacological Research IRCCS, IRCCS National Cancer Institute, Humanitas Clinical Institute, University of Milan, Vita-Salute San Raffaele University, University of Milano-Bicocca, Polytechnic University of Milan, IOR (Bellinzona - Switzerland), Human Technopole, IFOM, IEO, IIT, INGM.
These are links to follow the event on social media:
· Instagram: https://www.instagram.com/phd_meeting/
· Twitter: https://twitter.com/phd_meeting
· LinkedIn: https://www.linkedin.com/in/phd-meeting/
· Facebook: https://www.facebook.com/PhDMeetingMilan
Spoiler alert: Special guest of the meeting Samuscientist!!!